Please write a letter urging Governor Cuomo to grant Judy clemency.
Email a copy of your letter to letters@judithclark.org and send the original to:
Hon. Andrew Cuomo
Governor of the State of New York
State Capitol
Albany, NY 12224
Please donate to the Judy Clark Legal Fund.
Or you can send a check, payable to "Friends of Judy Clark," to:
Friends of Judy Clark
PO Box 544
Radio City Station
New York, NY 10101-0544
Also, please spread the word about Judy. Tell your friends, co-workers, and family.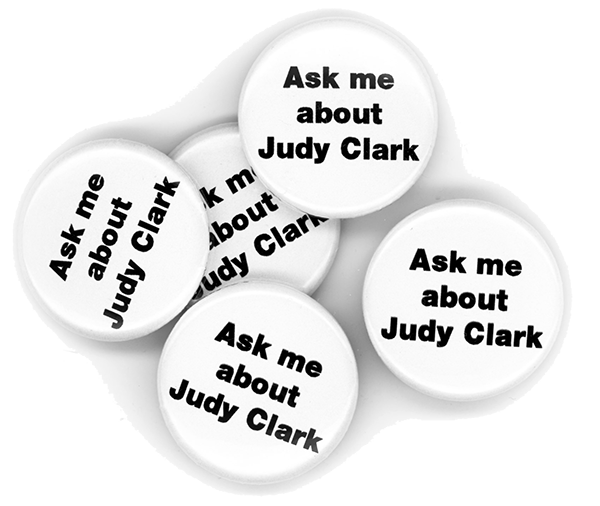 Start a conversation by wearing the "ask me about Judy Clark" button. Request a button here. Please be sure to include your name and address.